Ripple launches "line of credit" offering. XMR and ZEC boosted by DOJ report. REN rallies with Chainlink tie-up for chain improvements.
XRP
Ripple's XRP has found support at the $0.2200 level and is now looking to move back towards the recent highs near $0.3300. 
The move higher in XRP comes as RippleLabs announced the release of a loan facility, five months after it announced the plan. "Line of Credit" is currently in beta version and would provide approved customers with working capital loans in XRP for cross-border payments. The project said, "Those using ODL on RippleNet can purchase XRP from Ripple on credit".
The product is aimed at small and medium-sized enterprises that lack the financial power of larger players to gain access to working capital. The product comes with a fee, which Ripple states will be lower than the standard credit options.
XMR
The price of Monero was 23% higher on the week with the release of Oxygen Orion, which is the v0.17.0.1 of the Monero GUI software. Some highlights in the release are Socks5 proxy support, improved reliability, windows cross-compilation, and improvements to the build system.
The U.S. Internal Revenue Service (IRS recently offered crypto intelligence firms Chainalysis and Integra Fec a combined $1.25 million contract to provide tools that break the privacy-focused coin Monero. This highlights the fear that tax collectors have over the decentralized finance system.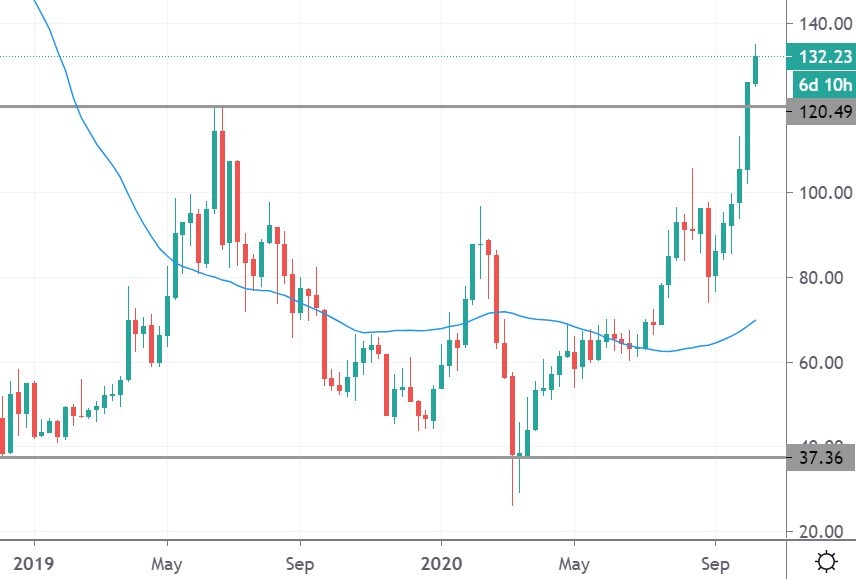 The privacy coin now trades at number 15 in the list of coins by market cap with a value of $2.34 billion. XMR saw strong gains to $132 after breaching the 2019 highs of $120. This level will now provide support for the coin to attempt further highs.
REN
REN was the best-performing coin in the last week with a gain of 44% and the coin now has a market cap of $330 million with a ranking of 47 in the list of coins. 
RenVM is an open protocol that provides access to inter-blockchain liquidity for decentralized applications (dApps). The project could allow users to Bring BTC, BCH, and ZEC to an Ethereum app.
Ren was boosted last week after announcing that the project has collaborated with Chainlink on a new "Proof of Reserve" product to improve the transparency of its cross-chain assets which are bridged into the decentralized finance (DeFi) world. Ren will utilize Chainlink's smart contract technology to improve its system.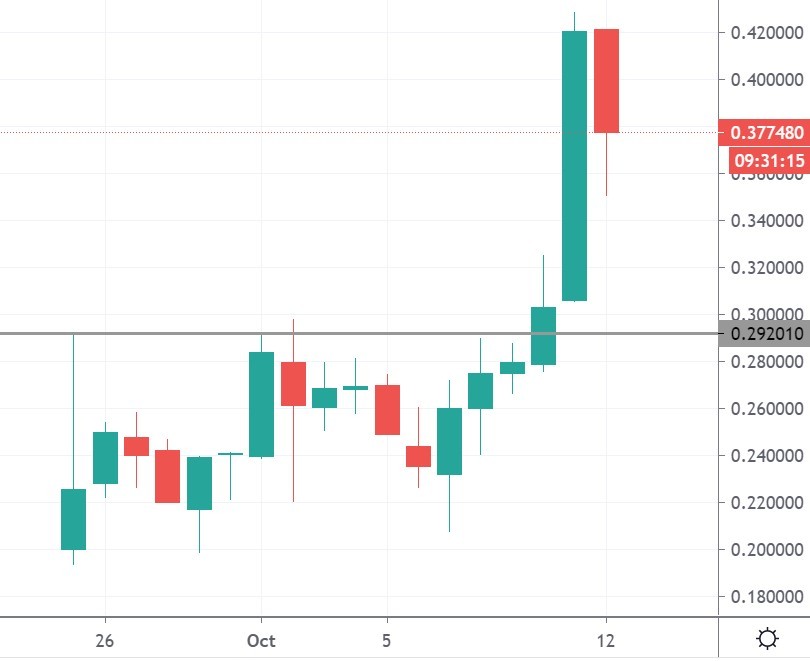 The price of REN has rallied strongly above the 0.3000 level to trade at 0.37750 and the lower level will now provide support for another push higher.
ZEC
ZCash rallied with Monero on a Department of Justice report, endorsed by some global G7 countries, said that end-to-end encryption is a risk to public security. The DOJ urged Monero and ZCash to cooperate with authorities in order to allow them to track illegal activities. Privacy coin holders and cryptocurrency enthusiasts understand the underlying fear of authorities in a decentralized system that removes their control and autonomy. The report suggests that the DOJ has no ability to trace transactions in both coins.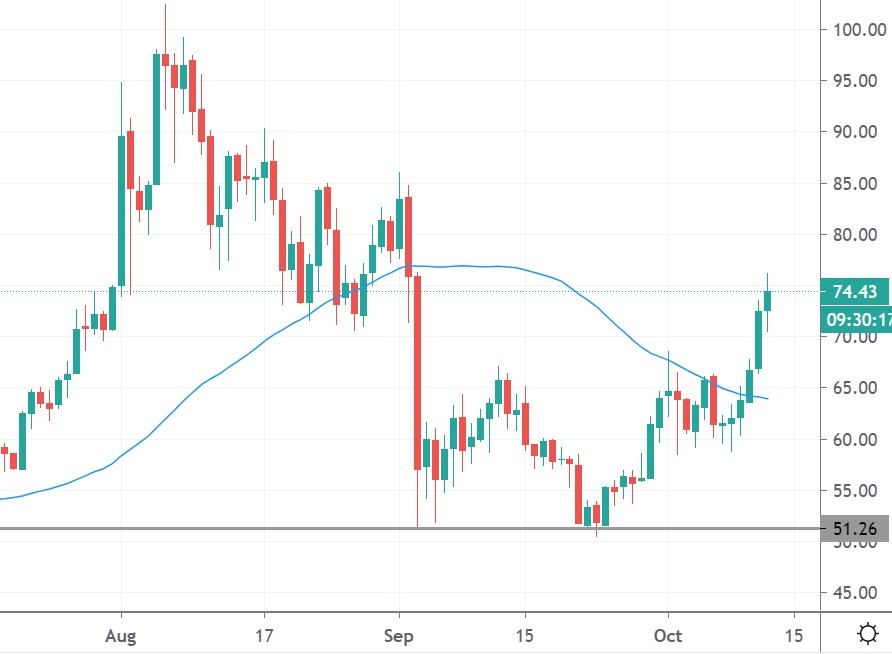 The rally in ZEC from around $60.00 to $74.40 sees the coin back above the 50-day moving average with a chance to test the resistance levels from $83.00 to $100, which were seen in August.
Disclaimer: information contained herein is provided without considering your personal circumstances, therefore should not be construed as financial advice, investment recommendation or an offer of, or solicitation for, any transactions in cryptocurrencies.