Crypto.com price consolidates before a major breakout
Crypto.com price has been stuck inside an increasingly tighter and tighter trading range. As a result, pressure is now mounting for bulls and bears to decide on which move CRO will take soon.
Ethereum price opens above important indicators and is set for a smooth 5% profit
Ethereum (ETH) price is set to pop higher after the price action overnight, especially with the daily close above the 200-day Simple Moving Average (SMA) on Sunday at $3,490.59. Similarly on Monday morning ETH price was also able to open above the MA, setting the scene for another rally of roughly 5% towards $3,687.17. Following that, bulls will have reached the monthly R1 and will be very close to booking a new high for 2022.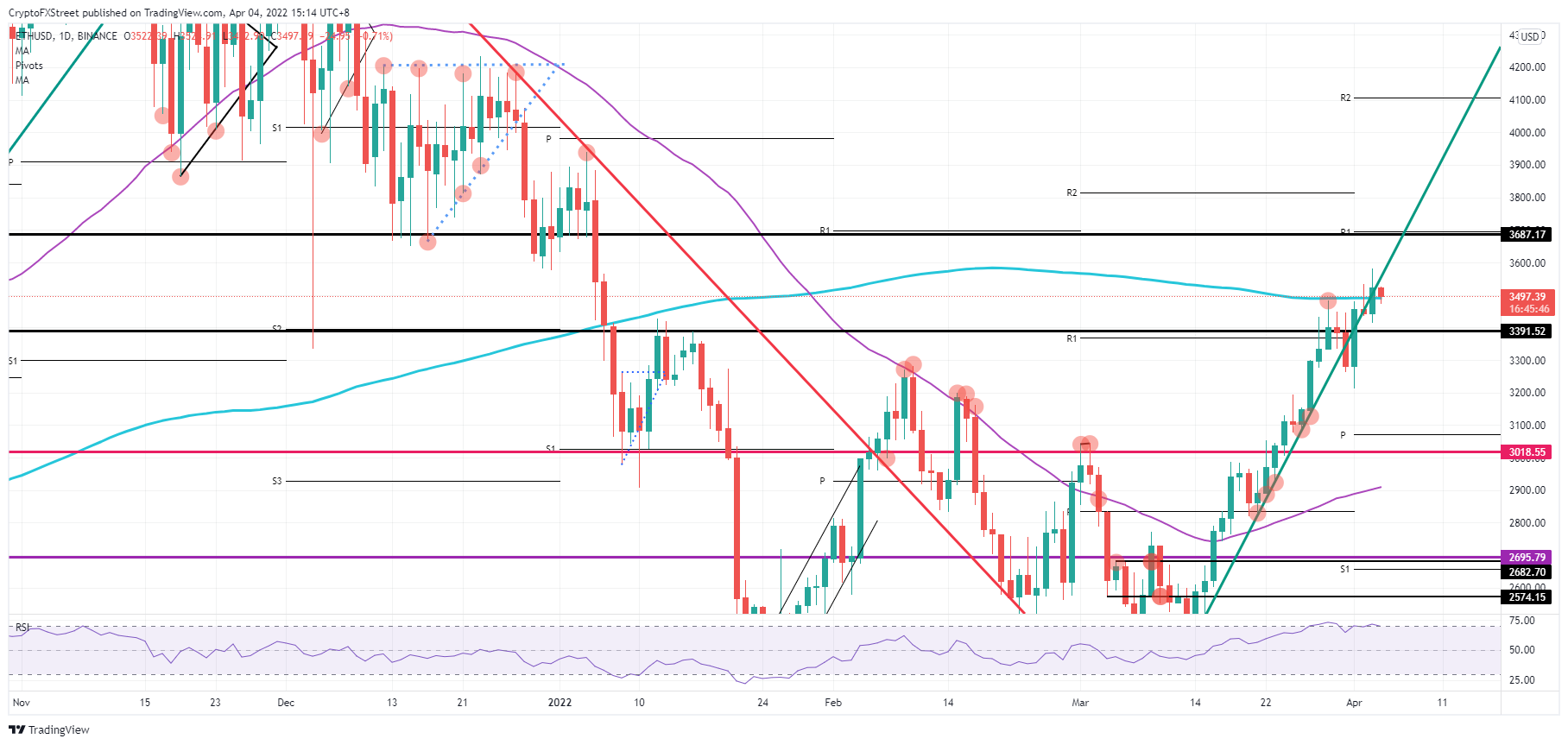 Solana price rally continues with another 10% gain on the cards
Solana (SOL) price performed a textbook bullish trade setup on Sunday, with price action bouncing off a significant historic pivot level and transforming it into support. Thanks to that confirmation, the rally looks far from over, with $150 set as the target with the 200-day Simple Moving Average (SMA) as the cap to the upside. With the incoming support from Sunday, expect bulls to be convinced that a breakthrough above the 200-day SMA could well be on the cards.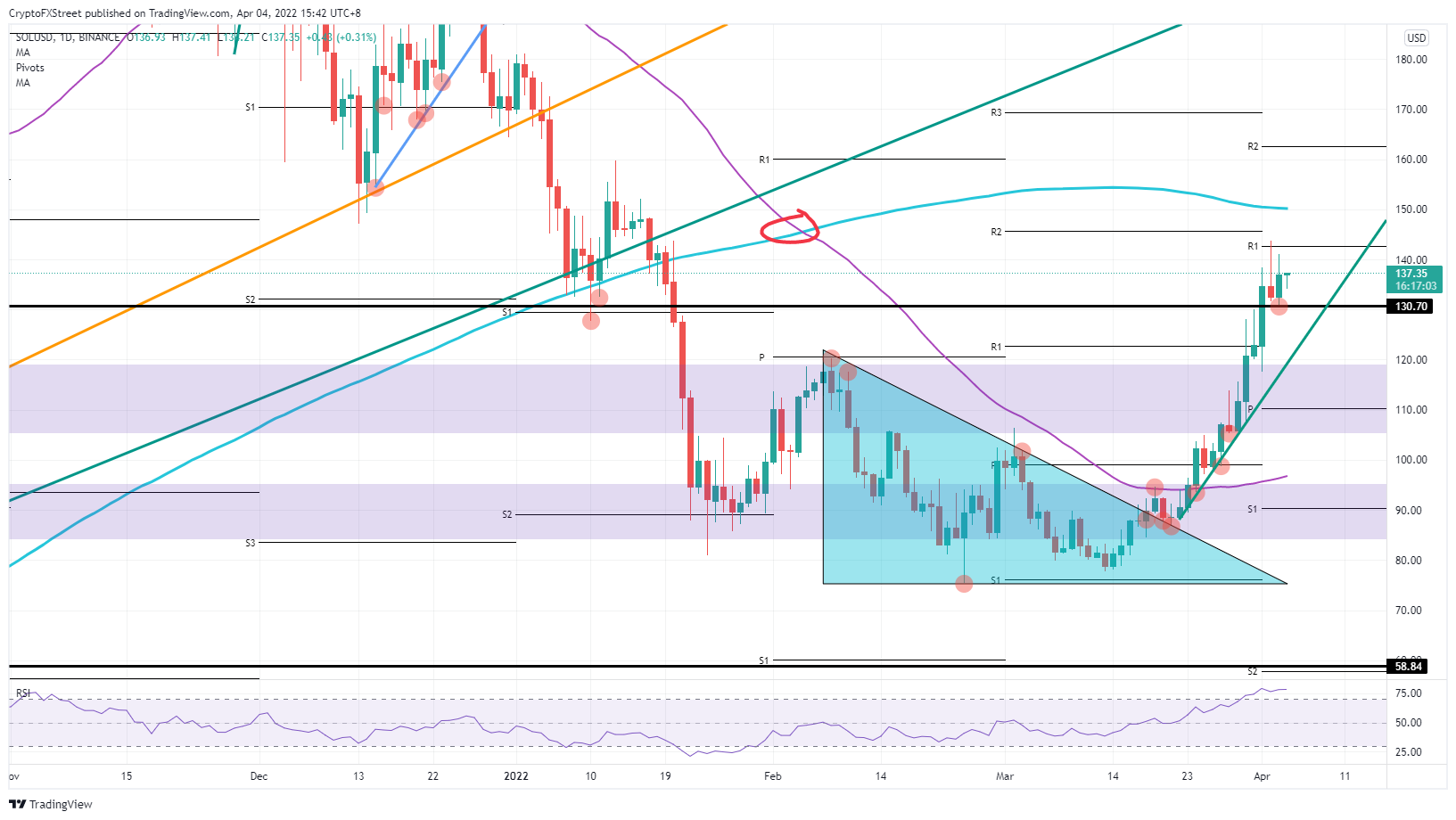 Credit: Source link