Metaverse gaming guilds are groups that help fellow members to earn more via various Metaverse crypto games, help with strategies, and invest together in emerging projects with great potential. If you're a crypto enthusiast looking for insider info on the latest GameFi and NFT-based gaming trends, joining a gaming guild is a good idea. This article looks at our pick of the top three Metaverse gaming guilds that everyone should join, ordered by the current market capitalization, lowest to highest.
#3 vEmpire DDAO (VEMP) – $11 million
Launched in September 2021, vEmpire DDAO (VEMP) is a gaming guild governed by a decentralized autonomous organization (DAO). vEmpire invests in undervalued and underrated Metaverse crypto coins as a group, incorporating various strategies for incentivizing staking on the platform and leading the battle against centralization in the Metaverse.
vEmpire is the world's largest decentralized Metaverse investment organization and describes itself as the gateway to the Metaverse. Some notable investments for vEmpire include The Sandbox (SAND), Starlink (STARL), Decentraland (MANA), and Axie Infinity (AXS), to name a few.
Users can stake each of the tokens mentioned above on the platform, providing additional incentives to hold the tokens and see significant price gains during crypto's next bull market.
vEmpire also features a play-to-earn trading card game called "vEmpire: The Beginning." Users can start playing by purchasing an NFT on the official vEmpire DDAO collection on OpenSea.
vEmpire's trading card game NFT collection is called "The Founding Soldiers," and users can check it out on OpenSea right now. The floor price for a trading card at writing is 0.14ETH, roughly $440 at writing.
VEMP is the primary utility token on the platform featuring both an ERC-20 and BEP-20 versions. VEMP is a governance and a utility token enabling holders to vote on proposals regarding the project's future and interact with vEmpire DDAO's Metaverse.
You can purchase VEMP on PancakeSwap, CoinW, BitMart, Bittrex, Gate.io, MEXC, DigiFinex, and more.
#2 GameFi (GAFI) – $48 million
Launched in September 2021, GameFi is yet another leading Metaverse gaming guild featuring a finance dashboard. GameFi is built from the ground up for traders, investors, and gamers looking to get started with NFT-based and Metaverse crypto games.
Like vEmpire DDAO, GameFi also features a gaming guild and a launchpad project that aggregates various blockchain-based games.
GameFi focuses on helping developers, and teams raise funds for their games via IGOs (Initial Game Offerings). GameFi's Launchpad features some highly underrated games, and we highly recommend checking it out.
GameFi integrates with the BNB, Ethereum, and Polygon chains allowing users to interact with its dApp via a browser-compatible wallet like MetaMask.
There are several games currently available on the platform, including ERTHA, Space Crypto, CryptoGuards, MetaGods, to name a few. If you're looking to hop on early on game projects that could potentially see significant price gains, we recommend checking out GameFi's Launchpad.
Moreover, GameFi features a finance dashboard enabling users to earn tokens by staking GAFI on the dashboard.
GAFI is the platform's primary utility asset, enabling users to start IGOs, stake them for rewards, and interact with various aspects of the Launchpad and platform.
You can buy GAFI on PancakeSwap, BitTurk, BKEX, Hoo, Gate.io, and KuCoin.
#1 Yield Guild Games (YGG) – $314 million
Launched in December 2020, Yield Guild Games is the highest-valued gaming guild on the market. It's one of the pioneers in Metaverse and NFT-based guilds that invests significant amounts into the top games.
Yield Guild Games' vision is to help its members earn more rewards from popular games like Axie Infinity and The Sandbox, utilizing unique strategies only available to its members.
To join the Yield Guild Games group, one must first mint a badge. While the badge is free, users must pay the Ethereum transaction fees to mint it.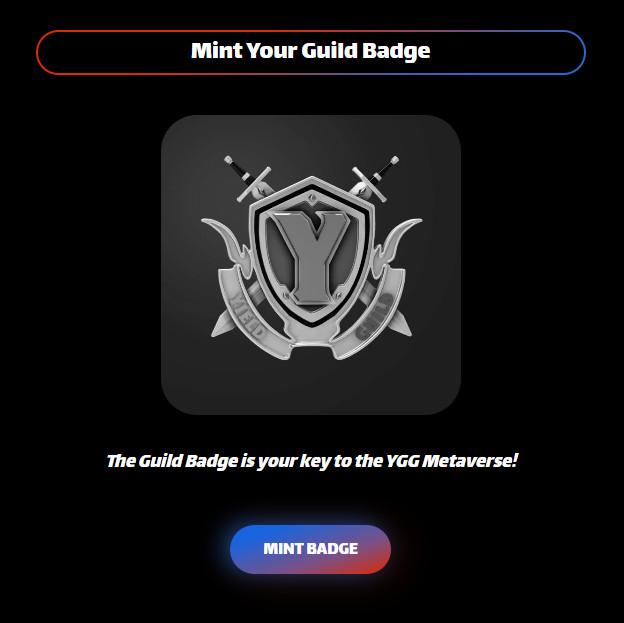 Currently, it costs roughly $17 to mint a badge, a relatively low investment that could quickly pay for itself.
Some games that Yield Guild Games is invested in include: The Sandbox (SAND), Star Atlas (ATLAS, POLIS), Illuvium (ILV), Splinterlands (SPS), Axie Infinity (AXS), and much more. In addition, in October, Yield Guild Games committed over $1 million to invest in purchasing Star Atlas NFT gaming assets, speaking to the tremendous potential of YGG and ATLAS/POLIS.
The primary utility asset for the platform is YGG, an ERC-20 token living on the Ethereum blockchain. YGG is also a governance token enabling hodlers to vote on proposals initiated by the YGG Decentralized Autonomous Organization.
You can buy the YGG token on FTX, Binance, Gate.io, Kraken, Phemex, OKX, LBank, Huobi Global, ZB.COM, Crypto.com, Uniswap (V3), etc.
Disclosure: This is not trading or investment advice. Always do your research before buying any Metaverse crypto coins.
---
Also Read:
Top 3 Metaverse Crypto Coins With a Market Cap Below $110 Million to Watch in March 2022
Follow us on Twitter @thevrsoldier to stay updated with the latest Metaverse news!
Image Source: G-Stock Studio/Shutterstock.com

Credit: Source link